It wasn't much of a ride,I decided it was time to "haul hull". Sad time indeed but thoughts for next Spring start to take hold.
Red sails and light winds: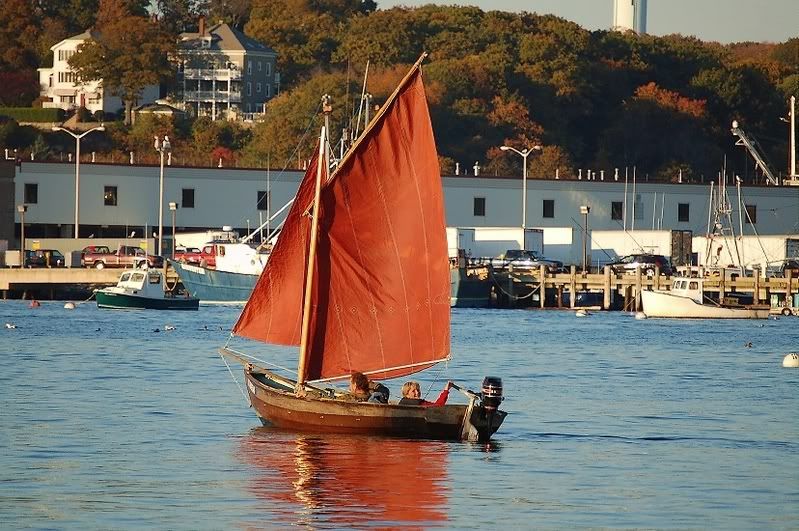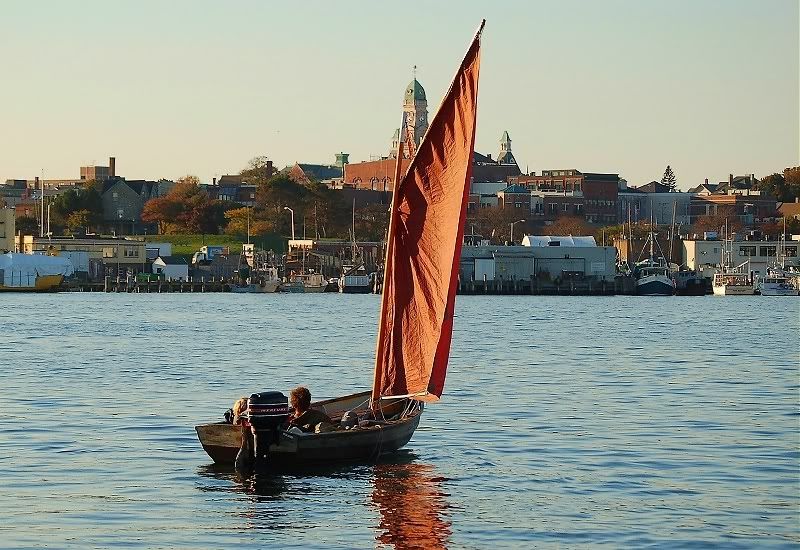 The orange light of Fall begins to paint a picture: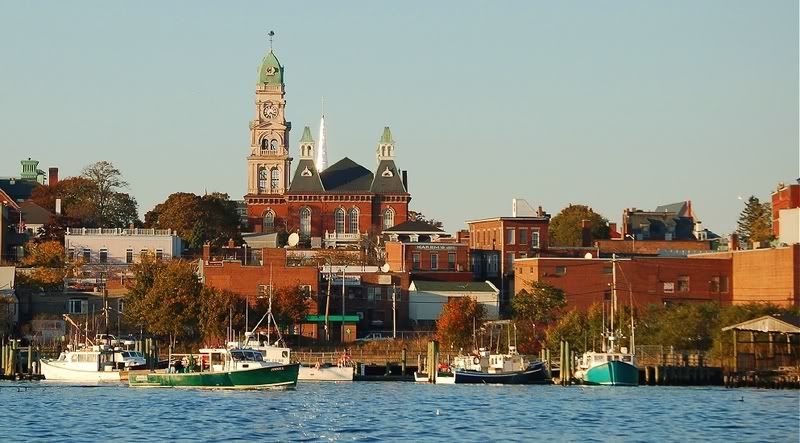 A last wave to "The Fisherman" as I head to the ramp: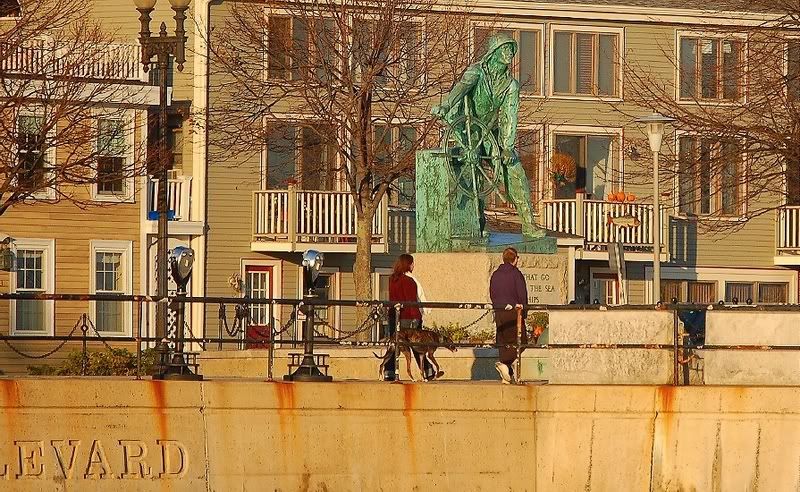 Football practice.....a Fall fixture: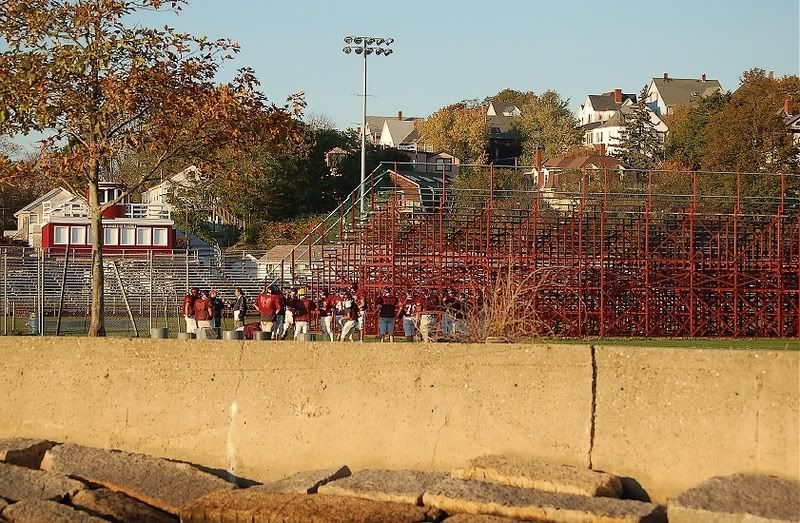 Kayaks hit the water:
And time for me to leave the water for 2007: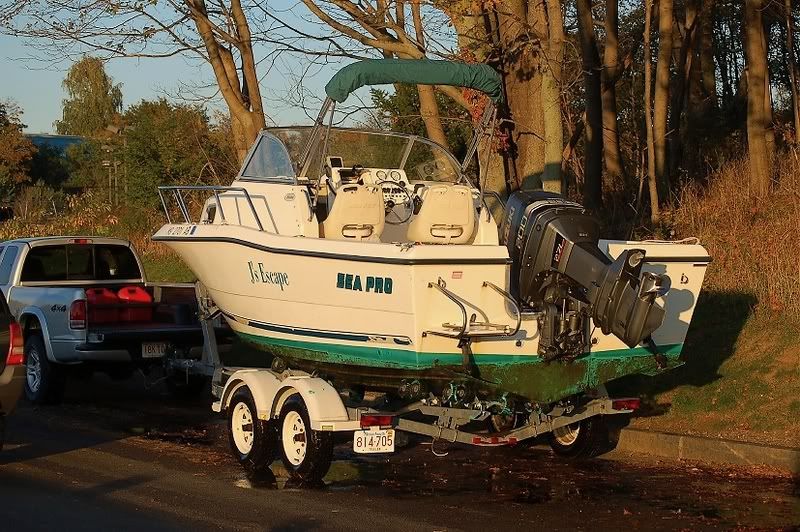 I'm Dun !