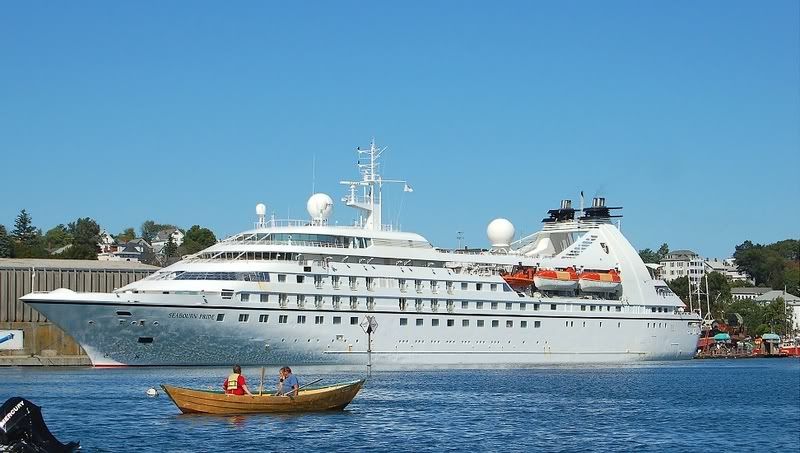 Cruiseport Gloucester and Adventure: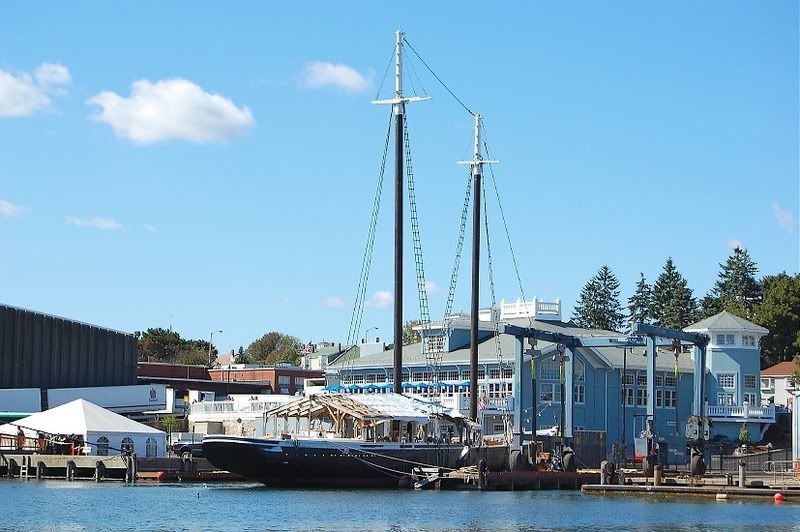 "Seabourn Pride"....a "small" cruise ship: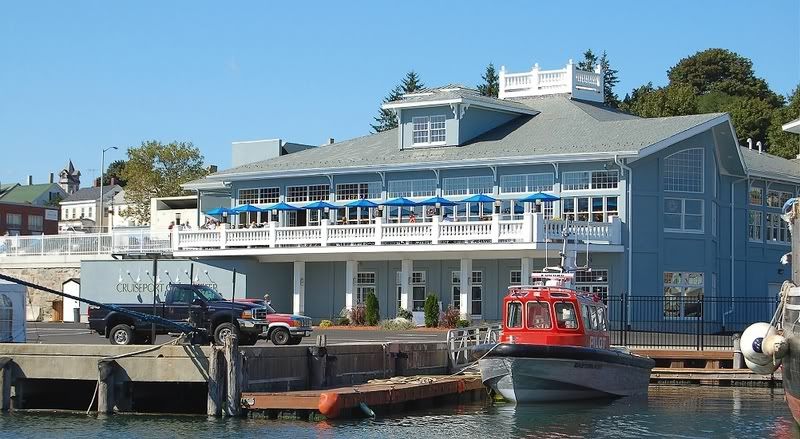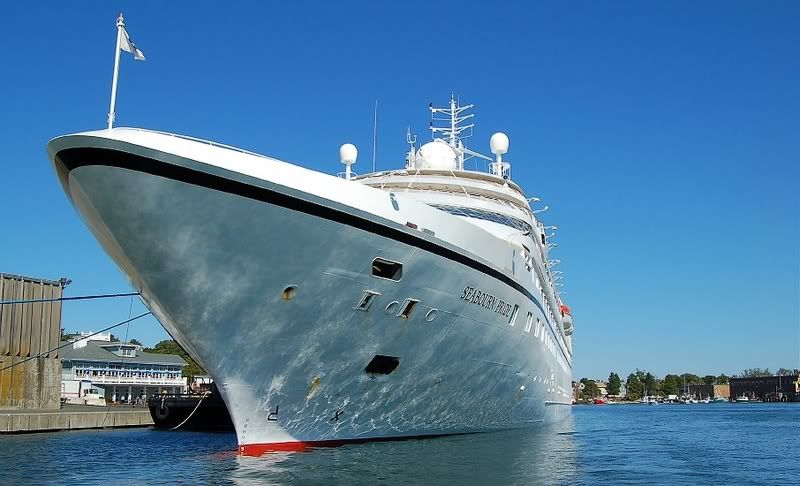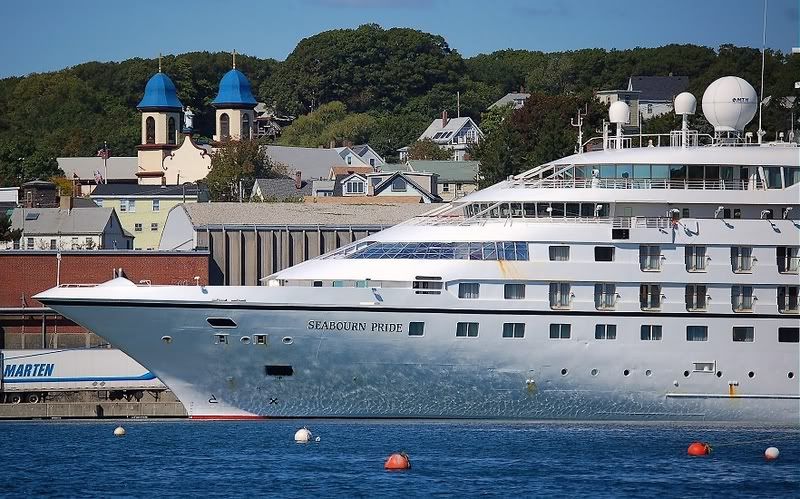 In the meantime, the harbor activity continues.
A man & his dog: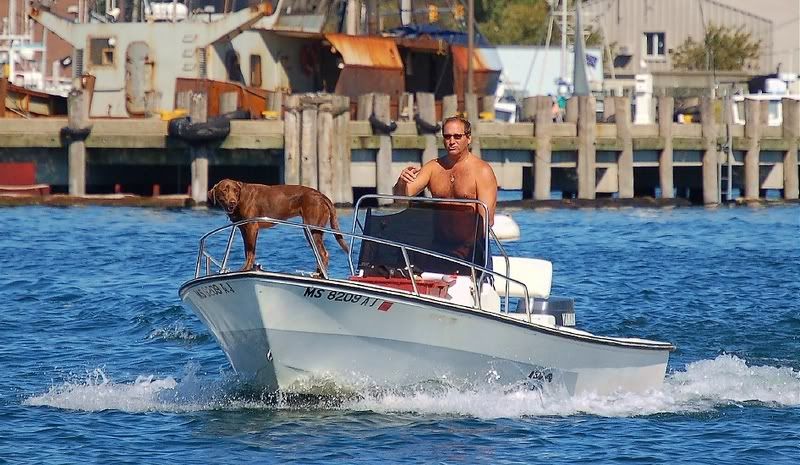 The massive "Western Venture" heads out: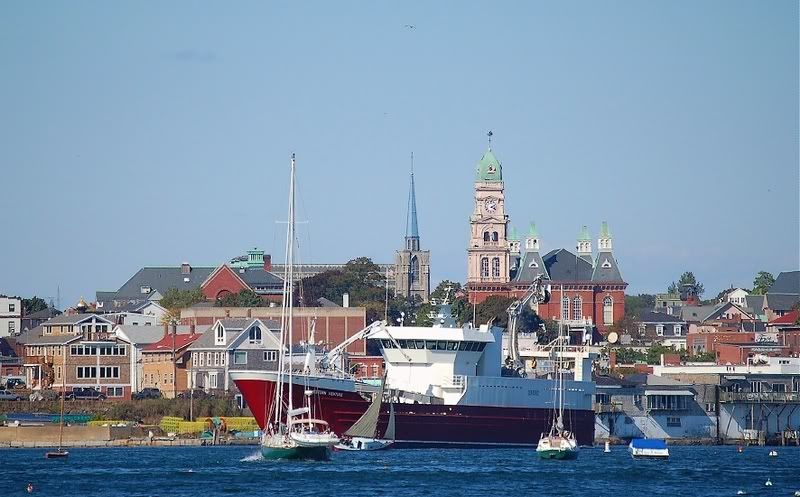 "Lewis H. Story" lumbers by:
"Blivy Fish" heads in: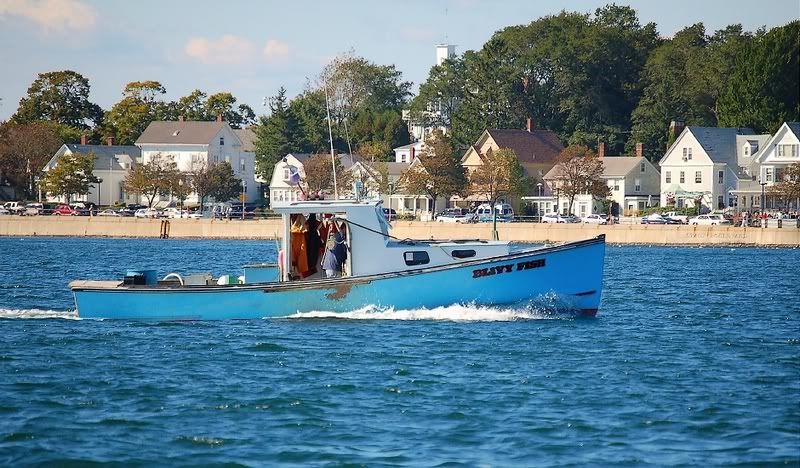 Capt. Joe & Sons @ high tide: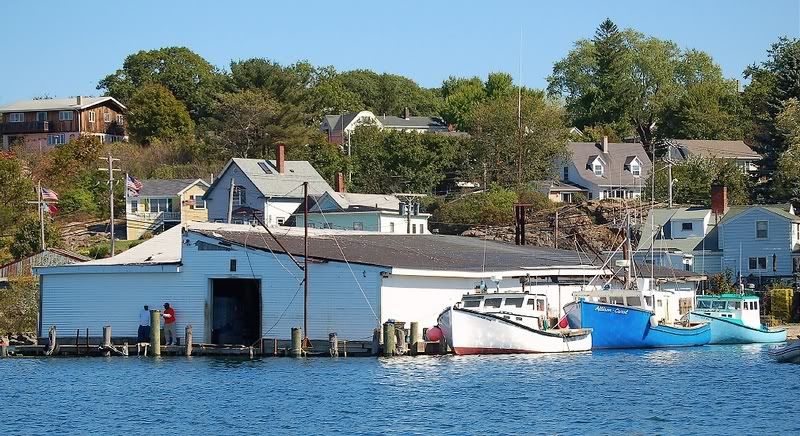 Dory and Ten Pound island:
I'm Dun !