The dog days of summer are hanging on.So a trip up the river proves it.
A name for "The Fort"!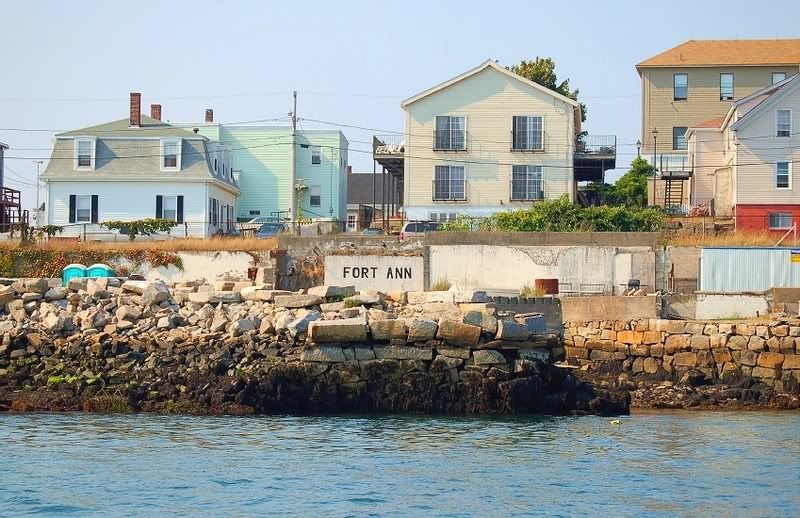 Grounded and bombed....Seagull bombs!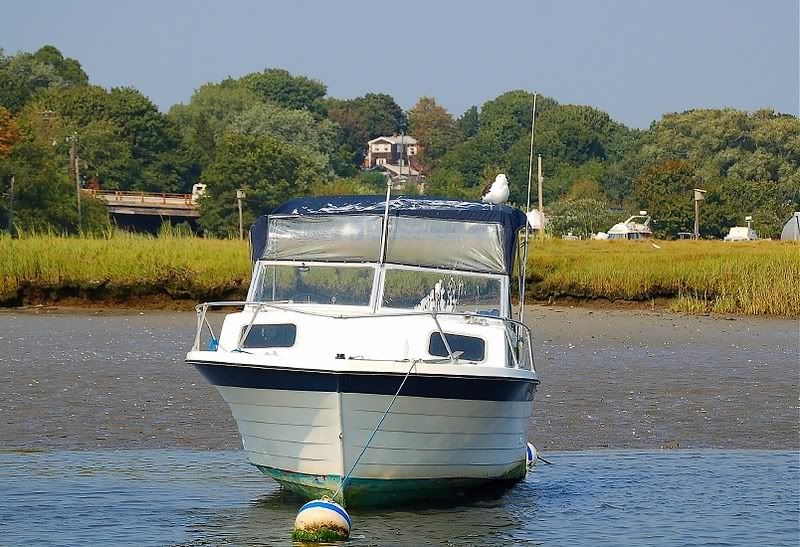 Little River lounging: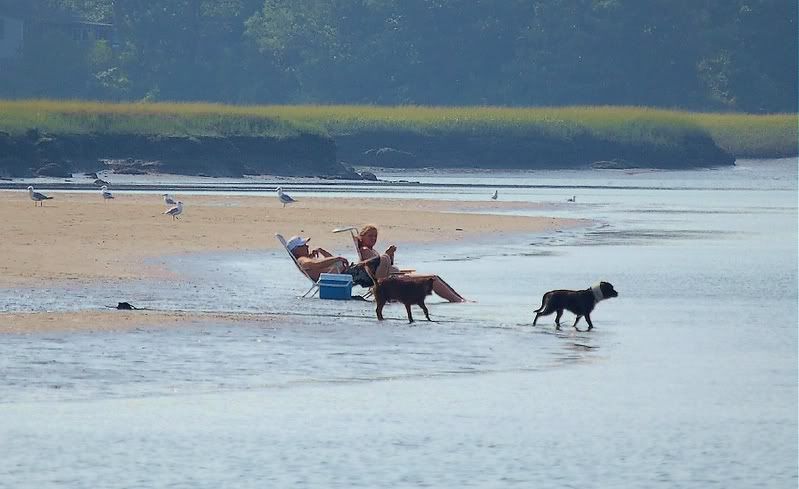 A girl and her inner tube: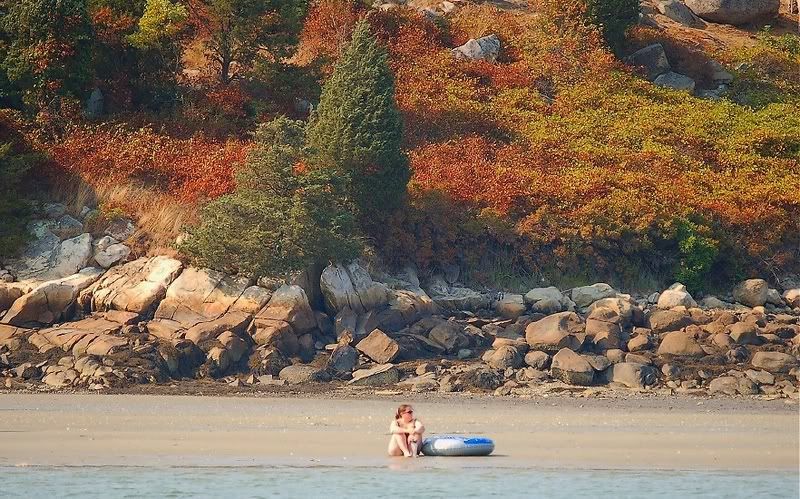 Cooling off: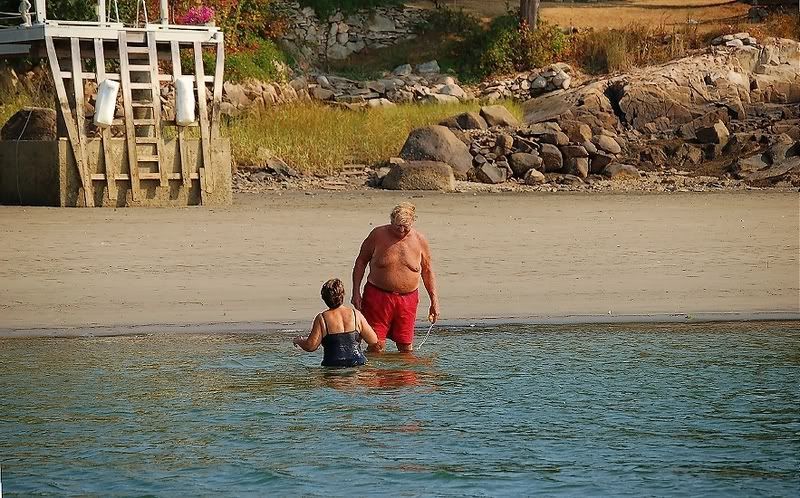 It's a good thing this elderly couple had bright visors...they were swimming across the river!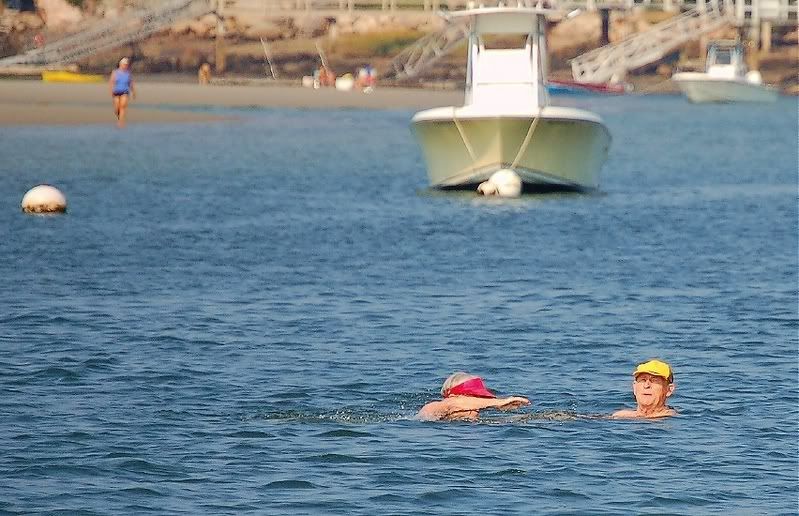 Did I say it was hot?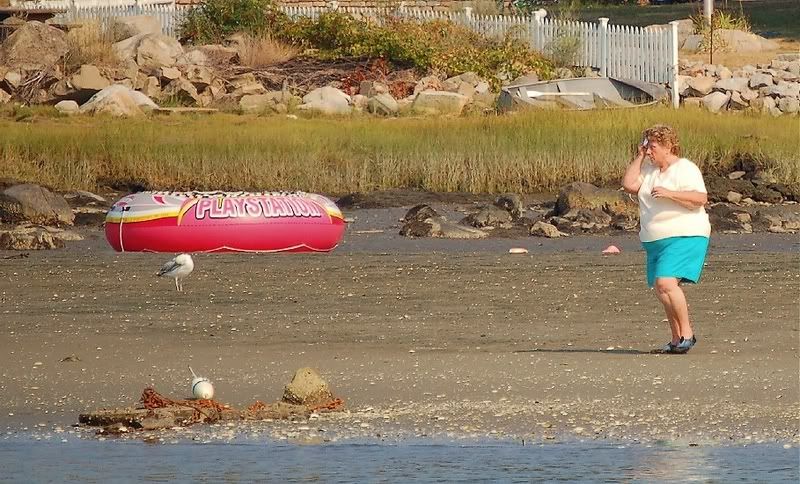 Low tide stake-out: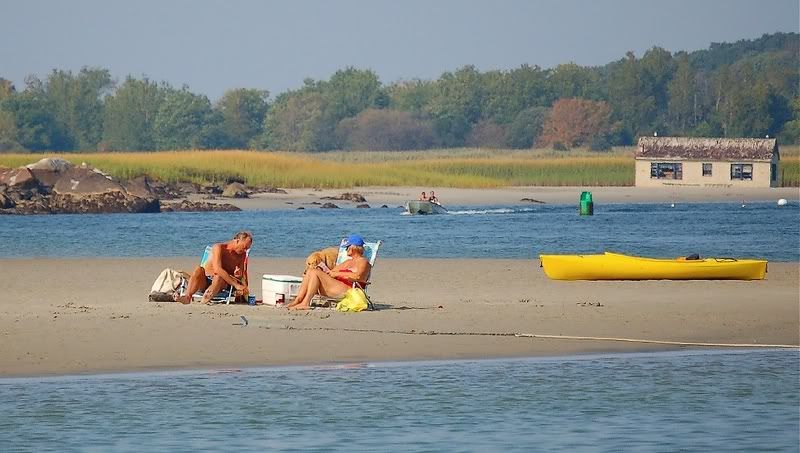 Kids @ Play: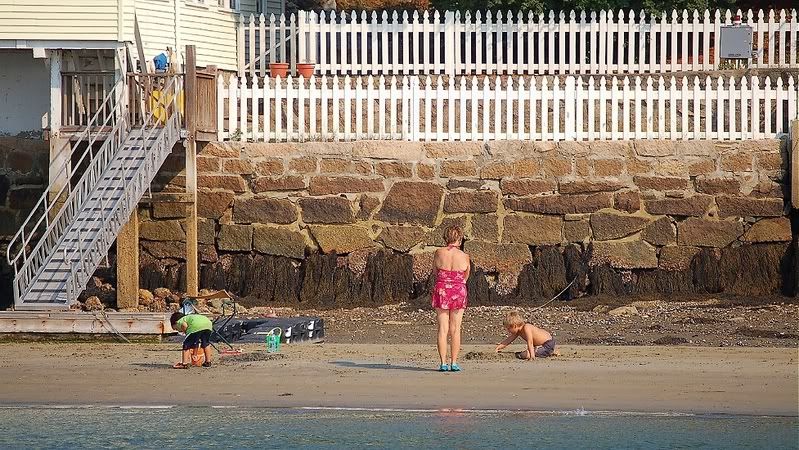 Fishing the lazy way: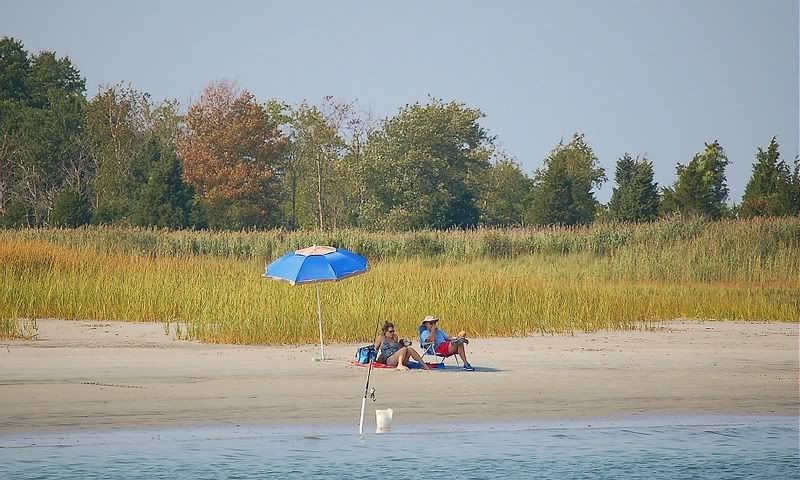 Raking leaves???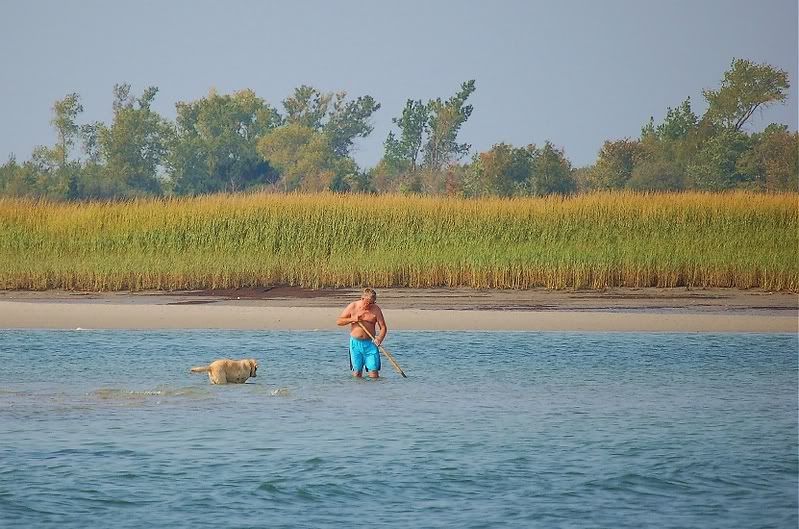 Can't go anywhere without a cell phone!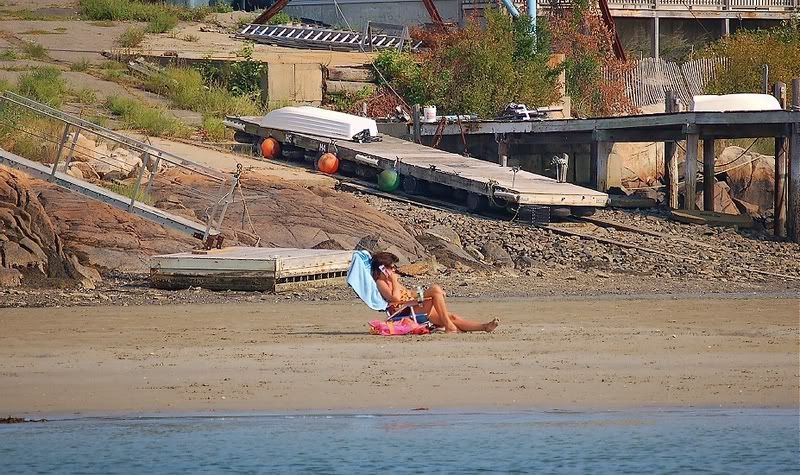 A gathering upon the sand: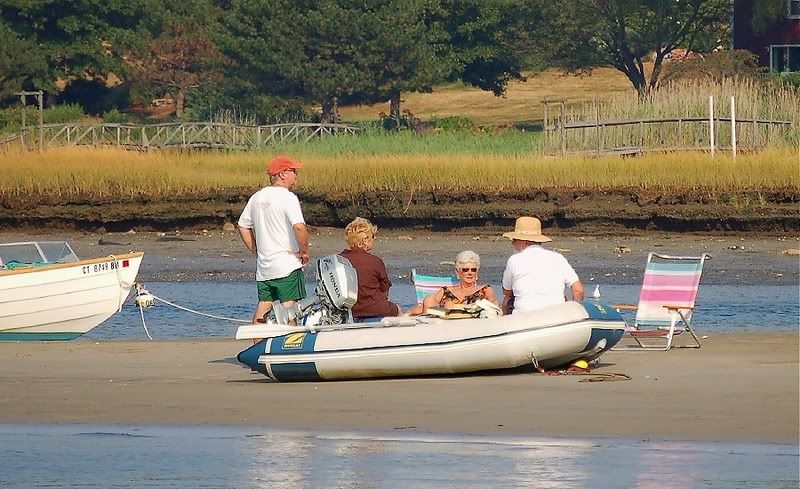 Walking on water!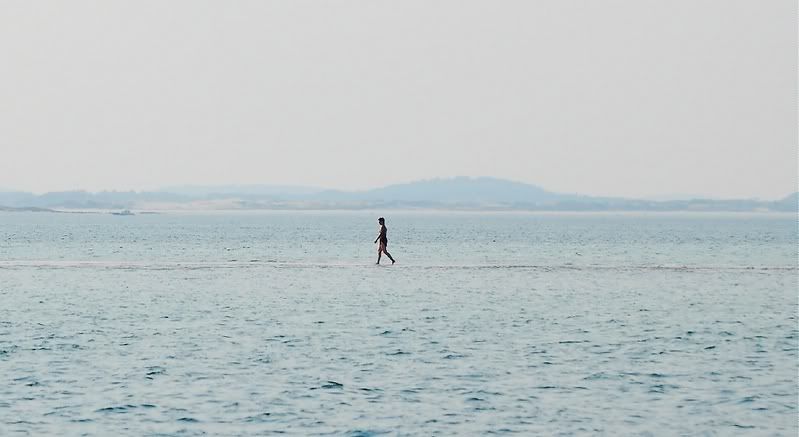 Where are they going?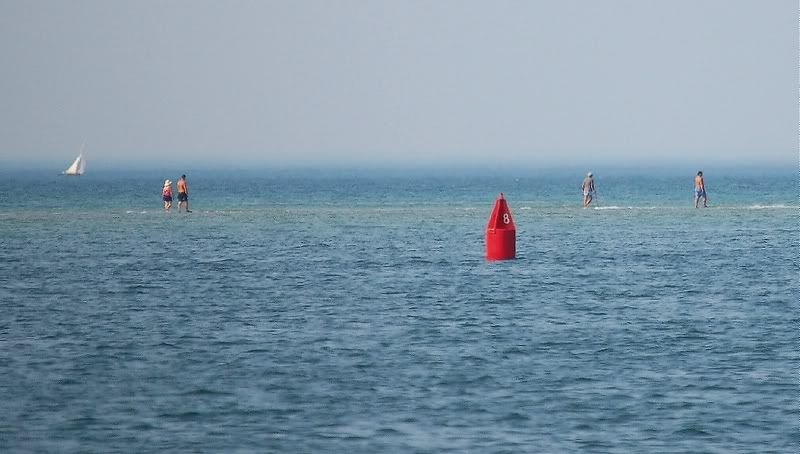 I got it! They are lost and ask for directions!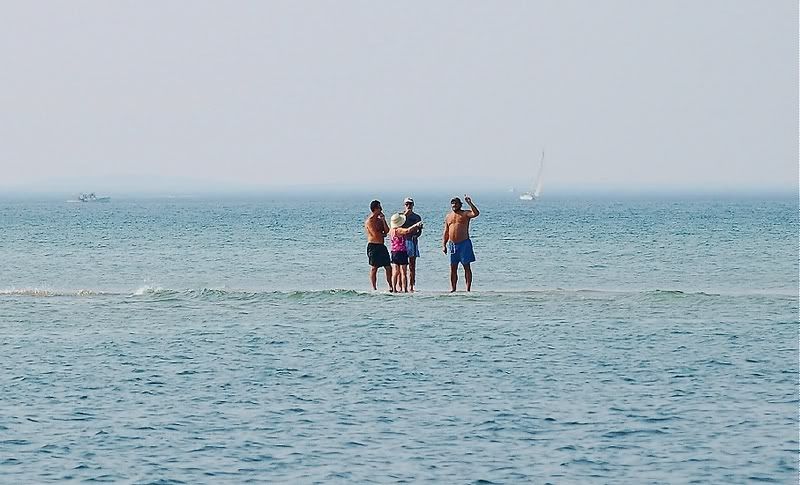 Dog wants to drive!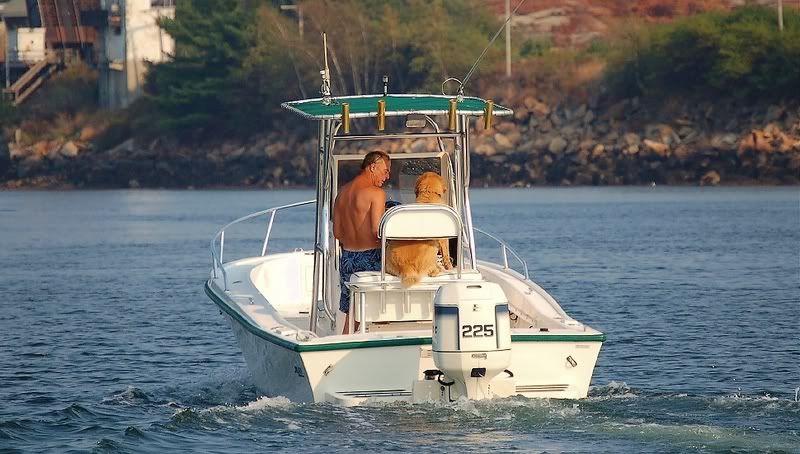 They're done!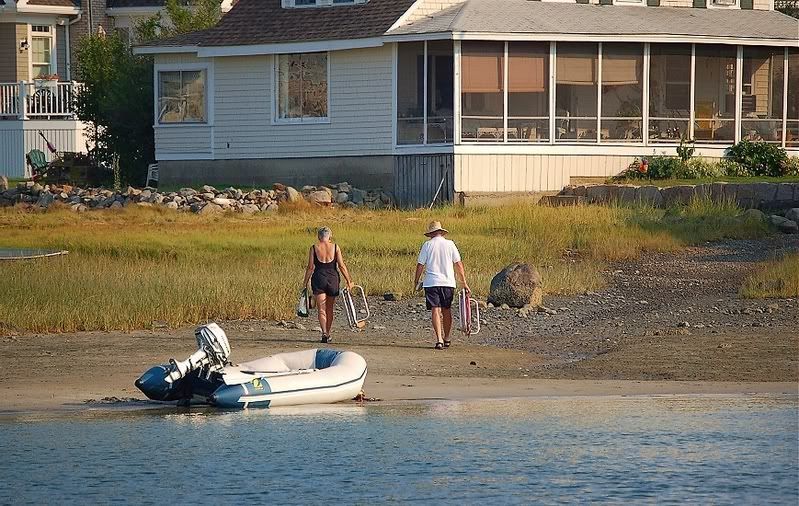 And I'm Dun....too!